ROAD ASSISTANCE GABROVO
24 Hour Road Assistance by QBI Group Bulgaria!
Road Assistance Gabrovo telephone

+359 896 771 280
QBI ASSISTANCE APPEAL: DRIVE CAREFULLY AND ALWAYS PUT YOUR SEAT BELTS ON!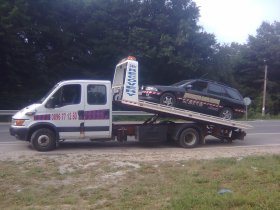 QBI ASSISTANCE OFFERS PARTNERSHIP TO OTHER ROAD ASSISTANCE COMPANIES THROUGHOUT THE COUNTRY FOR NATIONAL COVERAGE AND BETTER SERVICE TO THOSE IN NEED.
Region:
Last updated on 23/02/2018